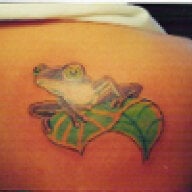 Joined

Dec 12, 2008
Messages

10,615
We've hit a stand still with the gym purchase. None of the banks in town will do a loan. The Small Business Association won't b/c they wanted the last three years worth of taxes/records from the current owner..the current owner has let it slide. Very lax records, and in some ways has run people away from the gym, so membership is low. My brother was told at first we could use the gym equipment as collateral and then was told no, you can't, you have to have some money. (even tho the equipment is worth 20,000 more than the loan would be for)

My thoughts are, we live in a small town. The exercise center in town that competes w/the gym-that's where all the business people go to see and be seen, they're all on the boards of each others businesses etc. Also, I wonder about the loan/business knowledge of a small town farming community where they mostly do farm land/houses, and the *rare* new business that comes to town. (and actually a couple of the new businesses in town are run by the families of the big businesses here..like the wives opening up their own shops etc)

I thought I would ask and see if there are other avenue's we could try that we don't know about. The only other thing we can think to do is take out personal loans.