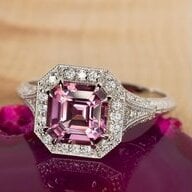 Joined

Aug 19, 2009
Messages

5,754
Has anyone had a gum graft aka gingival graft?

I have to see a periodontist soon as my dentist has recommended one for at least 1 tooth, and maybe a few more as well.

The interwebs seem to be full of horror stories, so I figured I would turn to my trusty PS friends and see if anyone here has gone through this.

It is doubly complicated as we are TTC and I don't think this is a procedure that is recommended during pregnancy, especially not my awful hyperemisis-complicated pregnancy...

Any advice re donor vs. your own tissue, recovery time, what to expect, questions to ask the periodontist, etc. are most appreciated!