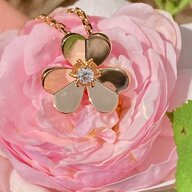 Joined

Mar 6, 2014
Messages

291
This thread is inspired by the lovely mrs-b, mostly because I bought her DKJ gray spinel, diamond, and platinum ring! I was not planning to buy a new ring now, but could not resist when I saw the listing on the pre-loved forum. I wear this now with my wedding ring, since I recently had my original engagement ring turned into a pendant by Maytal Hannah. This ring already has a SMTB thread, but I could not resist sharing my excitement here.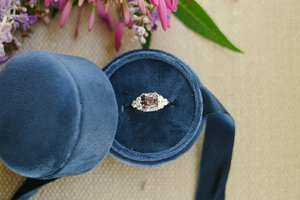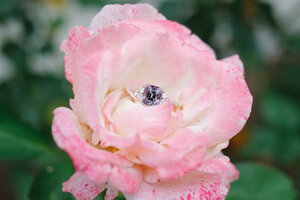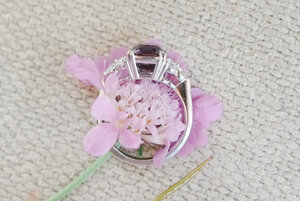 With my wedding ring: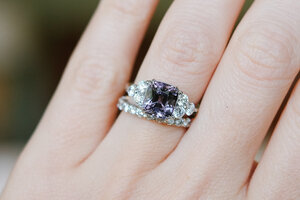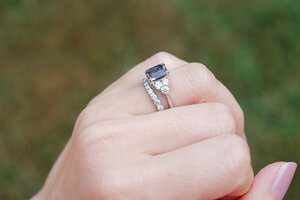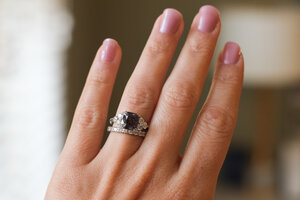 With my anniversary pendant: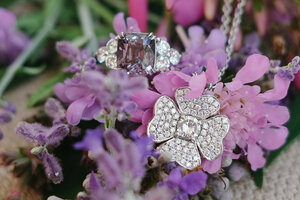 Video in low indoor lighting:
This post is also inspired by mrs-b because her lovely collection has me thinking about creating a jewelry capsule wardrobe, which I already do with my clothes. Currently, I have a small (or I'll say, tightly edited) collection, and I wear almost everything daily. I never take off my wedding ring, anniversary rings, or diamond pendant (except to clean them, of course!). Sometimes I change out my diamond studs for pearl or silver Tiffany earrings, but rarely.
My daily jewelry wardrobe: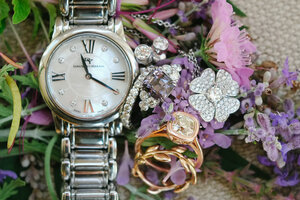 My full, small wardrobe - Tiffany pearls, diamond pendant by Maytal Hannah, 1.4 ct O AVC ring by Maytal Hannah, Tiffany olive leaf band, eternity wedding ring, gray spinel ring, .49 ct D BGD bezel studs, David Yurman watch. I also have a silver Hermes Farandole necklace not shown: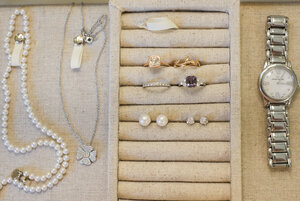 Real life perspective: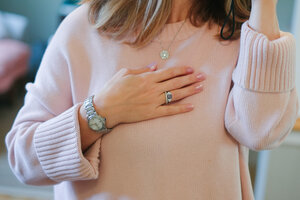 I plan to continue being very intentional with my jewelry purchases - mostly because I cannot allocate a lot of money to it right now.
On my list are a rose gold bracelet, hoop earrings, platinum diamond bangle, rose gold pendant to stack with my diamond pendant, diamond drop earrings, and a white gold band that I can stack between my spinel ring and wedding band. In no particular order.
I'd love to hear if others think of their jewelry in this way and/or see pictures!