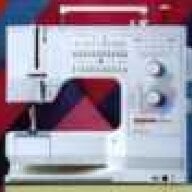 Joined

Jan 24, 2003
Messages

1,780
Has anyone transitioned from dyed to naturally gray/silver/white hair?
At age 58, I'm considering letting my natural hair color grow out. I started graying early (found my first white hair at 17) and have been touching up roots for the last thirty years. In the beginning it was every 6 weeks or so and now it's every 3 weeks - and that's stretching it by a week by using root touch-up powders. Needless to say I'm sick of it. According to this documentary, natural gray might be a trend...
Gray is The New Blonde documentary
I *love* the overall gray look, but not so wild about the transitioning skunk line!