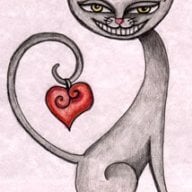 Joined

Feb 22, 2009
Messages

4,471
Do any of you have or use a GPS tracker of any kind for your dogs? My little dog disappeared on us yesterday. We searched for her for HOURS and low and behold...she was hiding under our shed. Little stink!! But while we were searching for her in the neighborhood, I felt so overwhelmed. The feeling of "she could be anywhere" was overpowering. I think a GPS collar might be smart. Our neighborhood is a suburb but it is rather rural. The lots are large and kind of wooded. This makes finding a little dog really difficult.


If you do have a GPS collar, has it helped? Which one do you use?


Do you have any other recommendations for a product that might help in the instance of a lost dog?