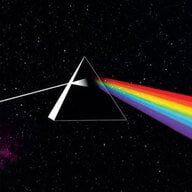 Joined

Oct 24, 2019
Messages

59
Hope everyone had a great thanksgiving and easy Black Friday.
Thank you all so much for your help on my previous posts. With your help I picked a stone!
I got my upgrade today in the mail and here she is.
t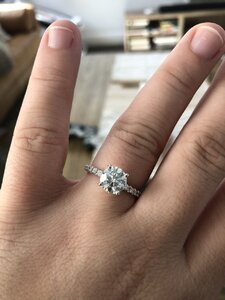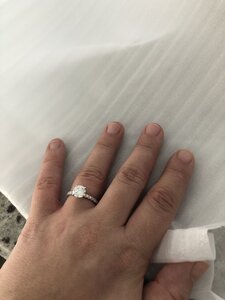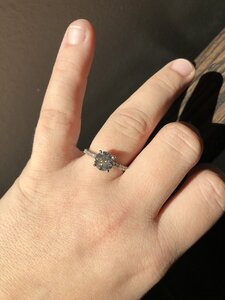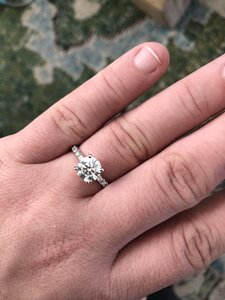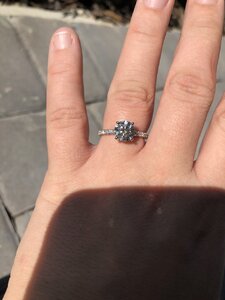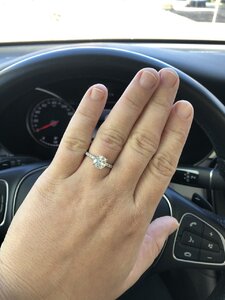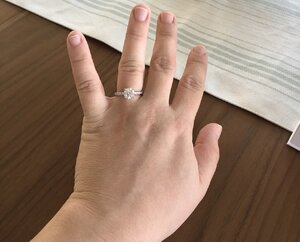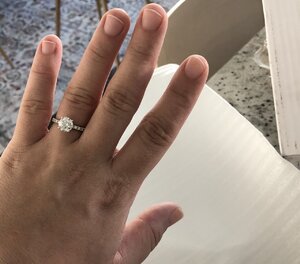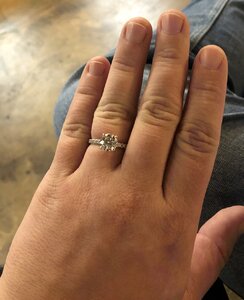 Please excuse my swollen fingers lol.
its an I VS2 that said additional clouds not shown.
I love the diamond. Sparkles beautifully. Buttttt I can't help but feel it faces up very white in natural light. Every other light it's gorgeous. Anyway, Is that normal? You can tell what I mean in two of the pics. I'm just not sure what's normal and not as I haven't seen too many diamonds
I was between this stone and another one that didn't mention clouds and claimed hearts and arrows. Is the whiteness the clouds? When it's surrounded by dark things it shows more contrast. (Looks perfect inside the dryer, fridge, behind a black blanket lol. I really tested it)
Special thanks to
@sledge
@KKJohnson
do you guys think the hearts and arrows would have not faced up as white or been better? I just want to know I made the right choice after seeing this one
Last edited: