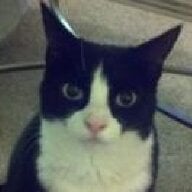 Joined

Aug 8, 2005
Messages

40,225
Hey guys! I ordered my "inspired by Garland" band from

Brian Gavin

Diamonds. These CADs are actually really interesting for any newbies who are interested in the design process (and maybe even some not so newbies) as they are second round, and there is likely to be a third round. So I will post these now, and then the third round (into this thread) when I get them.

Brian sent the first round back immediately after they were done (even before I saw them) as HE wasn't happy with how high the diamonds were set and how (comparatively) clunky the original setting was. I made a change request to the first round as well.

And I've requested a change to this round, which may or may not be possible.

I started this process with Brian in September but put the project on hold due to exciting (understatement) finance issues, so the anticipation has been KILLING ME, and I'm so excited that I had to share these... even though they are 'in process' and not final.

Plus, if anyone spots anything that they want to suggest as a modification, I'd like to consider the change now... before we hit 'execute"! Feel free to speak up, as I welcome your thoughts, as always!

One thing that is different from the inspiration ring is the proportions of the diamonds. One the

BN

Garland (see below) the melee diamonds are smaller than the ones in my CAD. I'd guess the

BN

ones were 7 or 8 pointers, whereas the melee diamonds on mine are 10 pointers. Any opinions on this proportion change would be especially welcome. Which do you prefer, the smaller melee diamonds in the

BN

ring, or the larger ones in the

BGD

CADs?

The large stones in the CAD below are all

BGD

Signature AGS 0 hearts and arrows ideals-- five of them at .32 G SI1 (4.4 mm). And the small stones are eight 10 pointers at F-G VS hearts and arrows melee. The setting will be platinum (gold is so freaking expensive now the difference was negligible). And I'm am REALLY excited! It is half eternity and the metal shank bottom will have milgrain on either side of it (you can look at the

BGD

Serendipity setting or the Dana band to see what that looks like on a completed ring).