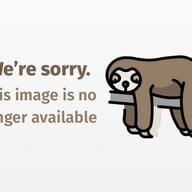 Joined

Nov 15, 2020
Messages

596
I finally received my shipment today!
Overall very very very very very x10000 pleased with my purchase; blush light pink, not saturated (fake looking) or any hint of orangey tone.
The Ideal and ASET images which I have taken so far confirmed that this is an ideal cut, very sparkly and bright, and yet with a light blush pink.
My hubby gave the NWD 2 thumbs up! He said it looks pretty close to the mined Pinks.
Although FCD should be evaluated based on its color, not cut, the fact that this is full of life ( very 3D , not flat) and sparkly, made me feel that cut does matter.
Here are some images (taken indoor at night). Outdoors photos will need to wait tomorrow.

Ideal scope

for NWD Fancy Intense Pink!

The H&A is almost there!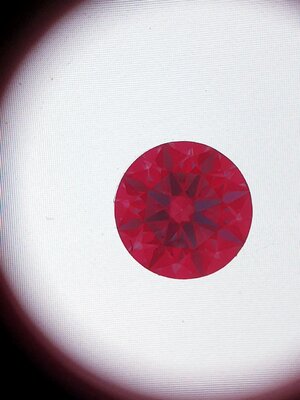 ASET scope for NWD Fancy Intense Pink!
Not perfect...but you can see the blue arrow contrast!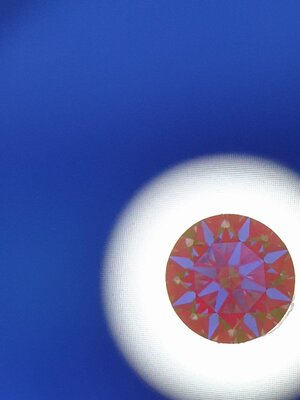 Indoor photos at night for NWD Fancy Intense Pink!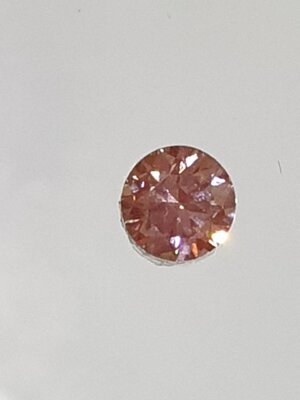 Some throwbacks: arhhh my unfortunate Lightbox - deep saturated dull - not sparkly - mistake! Really regretted that purchase since it costed me so much effort, money and numerous chaser emails to get my refund back. Ugh...
ASET scope for LIGHTBOX PINK
- I am pretty sure this is a hummm...Fair or below Fair cut?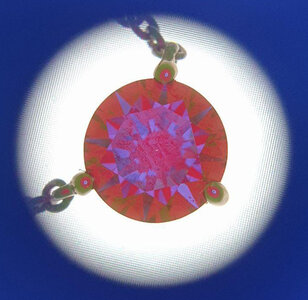 Ideal scope

for for LIGHTBOX PINK

- Not surprising that the LB pink looks pretty flat, lifeless and fake in real life. My hubby gave it 2 thumbs down on this one. Ugh!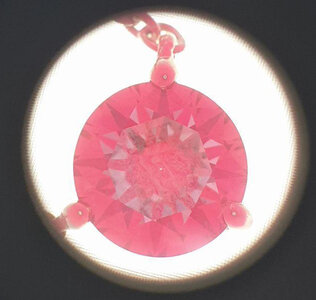 LIGHTBOX PINK
dull lifeless photo in a hot afternoon indoor light. BTW the LB pink looks completely dark when there is not much light. However, the pink NWD is sparkly even under very low light conditions.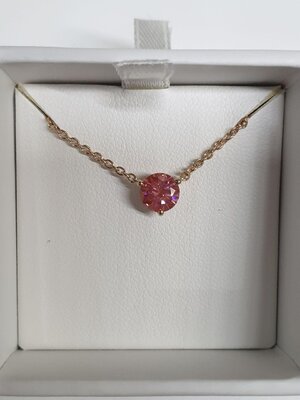 Last edited: