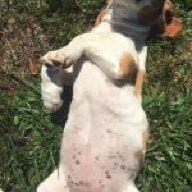 Joined

Dec 27, 2013
Messages

2,740
'Gone With The Wind' Actress Says Turning 100 Is Her Best Role
http://www.huffingtonpost.com/entry...est-role_us_57768bd6e4b04164640faea9?section=
Two-time Oscar-winning actress Olivia de Havilland turns 100 today and says that living a century has been quite the journey.
Best known for her role as Melanie Wilkes in "Gone With The Wind," she's also starred alongside Hollywood greats including Errol Flynn and Bette Davis. But there's a different role that she describes as her best.
"[I'm] content with the role that life has given me: a centenarian!" de Havilland told People Magazine in a recent interview to mark her milestone birthday.
Despite an illustrious career, she left the glare of Hollywood in the 1950s and moved to Paris where she's lived happily ever since.
She's one of the last living actors from Hollywood's Golden Age and says she thinks people must be surprised to hear she's still around at 100.
"Anyone who has ever heard my name has the distinct impression I was put under the sod years ago," she told The Times. "I feel like a survivor from an age people no longer understand."
But make no mistake, de Havilland isn't planning on going anywhere any time soon. In an interview with Vanity Fair last year, she said she's told her doctor that she plans to live to 110!
That will give her plenty of time to write another memoir. Her first, Every Frenchman Has One, is being reissued to mark her birthday.
As for the secret to living an entire century? De Havilland seems to have an active lifestyle, climbing the five stories of her Parisian home every day. And she does The Times crossword puzzle daily without fail, which we know helps keep your mind razor sharp.
Other than that, her advice is simple. Live by "the three L's" she told Vanity Fair. "Love, laughter, and light."