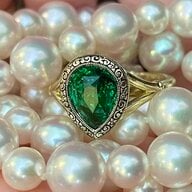 Joined

Mar 2, 2009
Messages

12,285
Edit: oops! Meant to post this in Pearls! Will report to be moved. Sorry!
So I've been bitten by the pearl bug thanks to
@molinePDG
and
@yssie
I decided I wanted to try to find a pearl that matched Shales eyes because I love my rescued fur fiend. I couldn't quite find what I wanted in the colored gem world so I decided to look in pearls.
I asked Pearl paradise if they had any SS that were a deep and almost orange color along their gold SS pearls and they sent me this card. I decided on option B, a 9.7mm AAA grade SS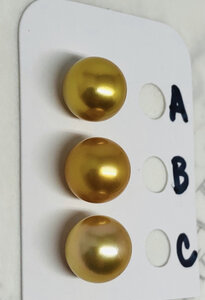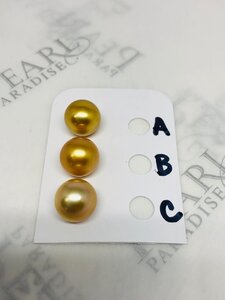 Last edited: