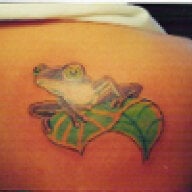 Joined

Dec 12, 2008
Messages

10,614
I''m lazy and haven''t looked to see if this has been posted before, so I apologize if it has!

Sally at Heart of Water Jewels on Etsy is going to do my opal. I was going to do silver, but after sending her pictures of it, she recommended yellow gold. It''s going to be the Pillbox setting. Yellow gold is fine, but she asked if I''d prefer 14k or 18k. She said sometimes the 18k doesn''t flatter fair/blonde people and that 14k might be better.

I''ve never had any jewelry in 18k, it''s always been 14k or 10k even. Sooo my question is, how much of a difference in color is it between the 2? I don''t make jewelry, so I figured I''d just go w/what she suggests. I''m also curious b/c the ring I''ve got my eye on from Caleb Meyer is 18k, and if it''s not going to look good on me, then I want to rethink things! I don''t want the gold color to look out of place on my pale fishbelly white fingers!