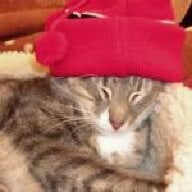 Joined

Aug 14, 2009
Messages

21,525
Last autumn Hisano sourced me a beautiful lineup of golden South Sea rounds. I'd asked for pearls with ultra clean surfaces and deep colour with minimal green overtone - my skin doesn't know what to do with greens. As always, a few months later she'd found exactly what I wanted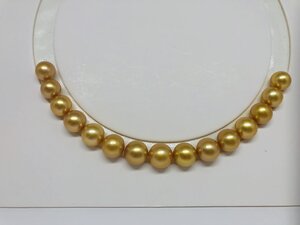 Our original plan was to slice three of them open and inset recycled yellow diamonds in her Finestrino style. The pearls had other ideas: Hisano told me they were telling her not to cut them, and I've learnt to trust her judgment blindly - and when I saw them myself I understood.
These are my first "gold" goldens. I love the colour, and I love how they come alive in sunshine - I've never had pearls that
want
direct sunlight before! Graduated 10-12mm, 18k clasp
We started with a 14k clasp but it looked sickly next to the rich pearls. The 18k is still a touch too lemony, but it's much much closer.
Video from Pearl Paradise with original clasp:
http://instagr.am/p/B9Fz8nvBs1S/
Hisano's first photo is accurate for colour... All my pics err cheeseball
Making my camera produce what I see in these pearls will be a project for another day!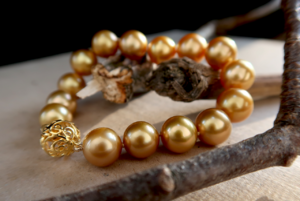 - - - - - - - - - -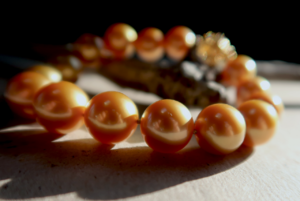 - - - - - - - - - -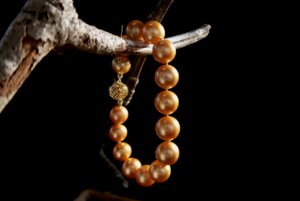 - - - - - - - - - -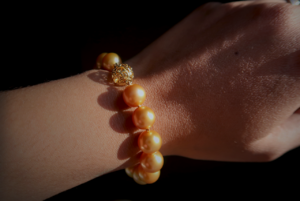 Last edited: