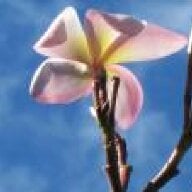 Joined

Jul 27, 2010
Messages

891
I have no idea how some guys do it (buy an engagement ring and then wait MONTHS to propose).
I just got the gift I'd like to give SO for the holidays and I'm dying to give it to him ASAP!
It's a jacket. He desperately needed a black jacket. It's not as warm as I would've hoped, but subsequently I'll get him or get him to buy more sweaters. However, it's not sweater weather just yet, so he could easily enjoy it now...
Problem? Aside from being terrible at giving gifts at their appropriate time, I'm more of a see/like/buy/gift type of person, I'm not even going to be with him during the holidays. I'm visiting with my family for 3 weeks in the heart of the holiday season.
Also, as a little quibble, we've never given each other anything for the holidays, so it's not like giving it to him now would make the holidays "disappointing" in any way.
So what should I do?
Thanks in advance