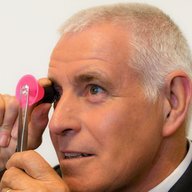 Joined

Aug 15, 2000
Messages

14,820
Interesting short article.
https://www.diamonds.net/news/NewsItem.aspx?tc_dailyemail=1&ArticleID=63345
One reason De beers are leaders and lowest cost in the market is they have been developing this tech for decades.
They have by far the most patents and high security.
e.g.
The stones showed no sign of color treatment, unlike many other chemical vapor deposition (CVD) diamonds, the GIA reported. Most producers grow CVD layers quickly, leaving a brown color, knowing they can improve them later with High Pressure-High Temperature (HPHT), Eaton-Magaña explained. For that reason, about 75% of the CVD material in this color range that the GIA has examined to date had been through HPHT treatment following growth, she noted.