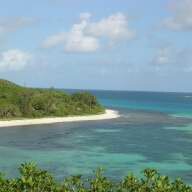 Joined

Nov 19, 2004
Messages

2,011
I have some 1980s golden oak cabinets in my kitchen. The cabinets themselves are in decent shape and it''s not in the budget to replace them.

Ideally, I''d paint them a cream color, but my husband is against painting cabinets due to chipping/scratching problems. I hate the golden oak and would like to restain the cabinets a darker color. Just getting them to a more brown pecan color would be a big improvement in my book. So, does anyone know if this will work? A lot of the top finish is worn off but I figured we would need to lightly sand them, then stain, then polycoat. We''d need to do the boxes & doors.

I was also thinking of cutting out the centers and installing frosted glass on all the upper cabinets. And of course changing the knobs and probably hinges.

The part that worries me most is the restaining...I don''t want to wind up with blotchy cabinets. Any tips or suggestions greatly appreciated.