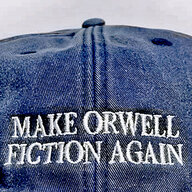 Joined

Apr 30, 2005
Messages

29,422
Policy-making politicians in western democracies must listen to voters who largely oppose human-GM on 'moral' grounds.
China, which doesn't have to bother with pesky voters, is motivated by unbridled nationalism and self interest.
A country will benefit from genetically enhanced humans; they'll be stronger, healthier, more intelligent and physically attractive.
GM can even lower violence, improve memory, and tailor 'moral' thinking.
Perhaps some babies will be optimized for math and science, others motherhood, picking crops, factory work, and others for the Army.
... whatever serves the needs of the state.
Maybe they'll even change physical appearance; I know many people around the world admire lighter skin and rounder eyes.
China and India stand poised to enjoy significant economic advantages from eugenics.
"Moral" western countries will be left behind.
Fascinating article.
http://www.bbc.com/future/stor...-genetic-enhancement