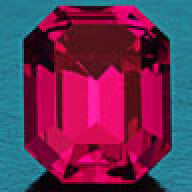 Joined

Aug 13, 2008
Messages

619
Let me explain this in 4 levels, from cheapest and biggest improvement, on down, to best equipment and highest cost.
Also, let me mention two types of cameras. Most people have digital point and shoot cameras, meaning small cameras with a single lens that can't be removed. The second type is the DSLR (digital single lens reflex). This could also be a film SLR. This type of camera is more expensive. It allows interchangeable lenses, and more importantly, extremely precise and accurate manual focus, and control of the lens opening.
1. The lighting must be very broad angle and diffused. Outside on an overcast day is excellent. Direct sunlight on a sunny day, or a single light bulb is a photographic disaster. This first step does not require expensive equipment.
There are a number of ways to get diffused light, but I think this way is best. The following are two pictures are of a diffuser I made myself. Basically, it is a piece of white acrylic supported at a 45 degree angle with a center opening to place the camera lens. The lighting is two or more fluorescents or 2 to 4 incandescent bulbs behind and on all sides of the camera. My fixture allows the acrylic diffuser to be placed at an angle from 30 degrees to about 60 degrees, but I don't think this flexibility is necessary.
It is important that the light sources be very close and behind the camera body. You need to experiment with each gem, placing the light source close and behind the camera to more to the side.