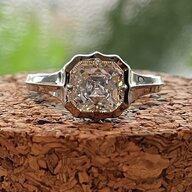 Joined

Mar 2, 2013
Messages

5,866
I started searching a few weeks ago for alternatives to canned air to keep my computer equipment clean & dust-free when my last can expired. I'm not a big fan of single-use 'gadgets', opting where possible for things that serve multiple purposes. Enter the
Easy-Go Computer Cleaner
...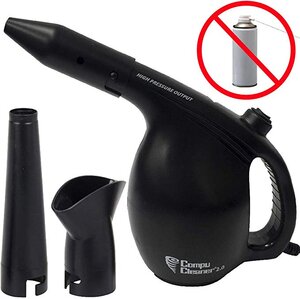 It arrived yesterday, so I cannot attest to the longevity of this gadget yet. But the reviews were good, and I can attest that this baby gives a serious BJ!

I'd estimate that - on 'high' with the narrow cone-shaped concentrator - it's force is pretty close to the 'Xlerator' hand-dryer you see in public restrooms, and 'low' is about 25-30% 'milder'. I know it will get far more use than just in computer equipment ... dusting off air vents, hard-to-reach crevices in my car that a vacuum won't reach, dusting off window blinds ... it's basically an affordable, hand-held compressor.
And my primary reason for sharing it here:
the concentrator attachment that comes with it makes it awesome for drying jewelry after cleaning!
For those who - like me - are jewelry-cleaning addicts and anal about clean gems, and/or those in the trade who regularly buy canned air for the same, I'd seriously give this a whirl before buying more cans of compressed air because this gadget is far more useful and doesn't result in as much waste/environmental impact. At just under $50, I'm very pleased with this, and may have a massive jewelry cleaning session later today just to play with it some more, as so far I only tested it out on my keyboards and e-ring last night.
My 'pros': it's lightweight, electric, doesn't result in ongoing waste, doesn't take up much space, is easily portable, has a decent cord-length, and has two 'speed' settings, the lower of which is perfectly adequate for jewelry if you worry the higher setting may be too much or have more delicate pieces to dry.
The only 'cons' I can see about it (which I don't really mind): you need to continuously hold/press the switch when using it; and it's noise level is probably equivalent to a hair dryer or a Shop-vac, just to give a reference. But since this isn't something I'd be using continuously for hours on end, neither is really a turn-off for me to the point it overrides the usefulness or effectiveness for which I bought it.
Just figured I'd pass along the 'find' in case others are looking for something similar; and I'm happy to answer any questions or run a 'test' if you're curious before buying.