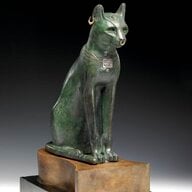 Joined

May 23, 2016
Messages

1,368
I'm with you

@dk168

, I'm so peed off with people flouting the rules. 400 people at a wedding, the height of selfish stupidity. We'd all like to be able to do normal things, my son is getting married next week, and we can't be there. We're OK with it, they can't put their life on hold forever, but I'm sick to death of reading about all these people just carrying on like they're the only ones affected by this. Last weekend the police broke up an illegal gathering, and the people actually said they didn't know there was a pandemic because they don't read the papers or watch the news

Your poor friend

@Alex T

, what a terrible loss, and now testing positive on top of it. I hope she doesn't have a severe case and gets over this easily.
I hope your son and his wife (to be) have a wonderful wedding, Austina. I know it's not the same, but I hope you get to have a belated but fantastic celebration with them once life returns to normal.