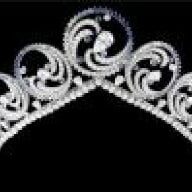 Joined

Jun 11, 2012
Messages

1,589
This ring and necklace, carefully wrapped and secreted away, represents the last glimmer of hope for a Jewish woman and her family. Hope that they won't be robbed, hope that they are maybe just being resettled.
This ring and necklace hid well. The nazis never saw them or even knew they were there. The cup, their hiding place, was liberated, but it's owners, probably not.
This ring and necklace has been passed by a thousand times by strangers, never knowing of the beauty of the hope that lay inside; until one day when time overcame the cup, and someone saw them for the first time in seventy years.
This ring and necklace will not be worn by their owner, nor her children or grandchildren probably never born. But they will be admired again, and they still carry with them the hope for a better future.
http://auschwitz.org/en/museum/news/gold-ring-found-under-a-double-bottom-after-more-than-70-years,1200.html