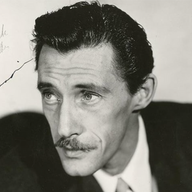 Joined

Jun 26, 2007
Messages

6,756
I recently bought an oak jewelry armoire at Goodwill.
The idea is to re-sell it at the booth I rent at an antique mall. I've been doing this for a while and I enjoy it very much.
So today, DH and I were at our booth, and while lifting out the ring tray, DH says "Is that a diamond?"
And there it was, a small but sparkly bit of the thing that makes my world go 'round.
I louped it, and finding a few carbon specks, I have concluded that indeed, it is a diamond. Yay!
It's only about 10 points, but heck, I'll take it!
A few months ago, I bought a 1960's jewelry box at a thrift store. After getting it home, I discovered 2 small gold band rings inside the velvet lining of the box, along with some earring backs. Apparently they had slipped between the wood and the velvet.
Does anyone have any good stories about finding jewelry?