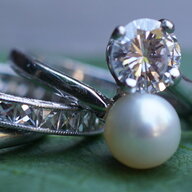 Joined

Feb 17, 2019
Messages

160
Hi friends! I found a wonderful ring for my mother, but I need to sell some of my much loved bling to fund it! All of these sapphires I found at amazing prices after year+ of searching and am passing on the savings to you.
Amazing prices on
1) Cushion sapphire
approximately 1.7 carat
7.08 x 6.00 x 4.96 mm
TRUE BLUE (no undertones). Royal blue sapphire.
Mounted in platinum ring with .50 carats of diamonds.
size 6 US.
Heat only.
GIA Certified
. Comes with GIA Certificate.
Yes, this is an amazing sapphire and a crazy deal.
$2100
FIRM.
This royal blue sapphire sapphire has the most beautiful, yummy flashes of blue in the sun.
2) 4.9mm of electric blue heat only sapphire pair from Sri Lanka - never set. Ridiculous show price of
$583
. 1.23 carats total. desertrose gems purchased for me the Tucsan gem show so I was able to get special show pricing.
3) 4.3mm of royal blue heat only sapphire pair. never set. List price $560. Bought them from the designer Cathy Carmendy.
$400.
.80 ctw
All sapphires are natural with only heat treatment.
Free shipping to USA. Will tell you postage price for out of USA if you contact me.
I have sold many times on pricescope before and this posting is special for pricescope members for now! Have not listed on LT yet.
Email me at the email listed here:
https://loupetroop.com/listings/bands/vintage-sapphire-solitaire-diamond-and-platinum-ring-6-dot-25
Photos:
1) 7.08 x 6.00 x 4.96 mm cushion - true blue royal blue platinum ring in size 6 US. Heat only
GIA certificate:
https://www.gia.edu/report-check?reportno=2195530112&s=1594700595056
⇛ Estimated Weight 1.7ct
My photos below
Vendor photos & description here:
$4,840.00 True Blue! Ceylon Sapphire Ring, Platinum and Diamond Mounting, Engagement Ring, GIA Certified
Royal Blue natural sapphire, mild heat, GIA Certified, Tapered baguettes near-colorless diamonds.
7.08 x 6.00 x 4.96 mm
We bought this from a Virginia Estate dealer.
Size generous 6
Gorgeous sapphire, super clean colorless diamonds certified by GIA
High end Platinum mounting and about .50 Carats (2 diamonds) of clean near-colorless diamonds.
My photos in natural outdoor lighting: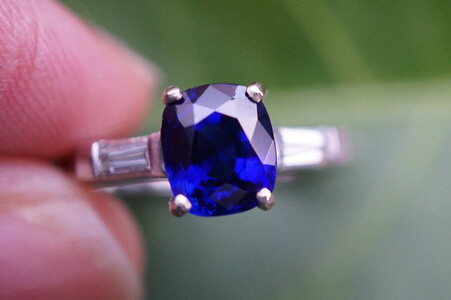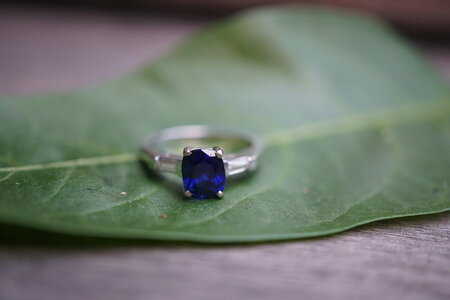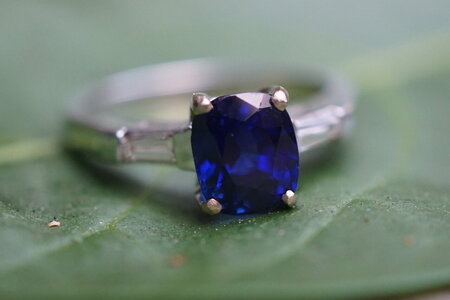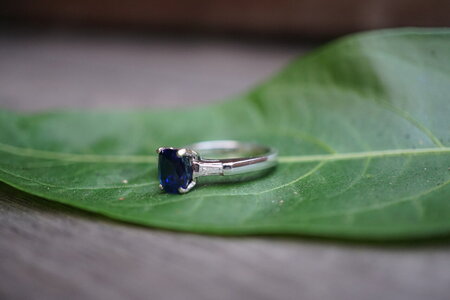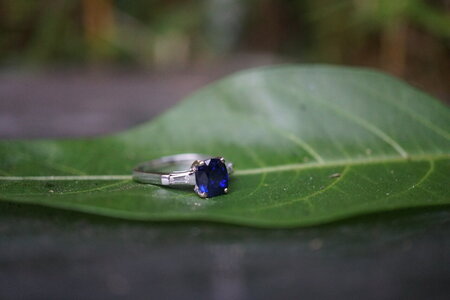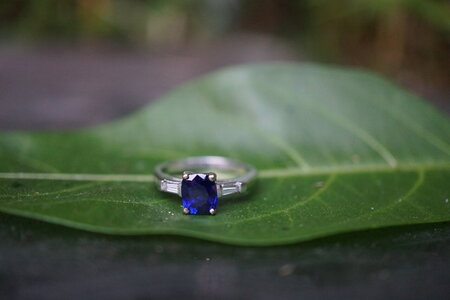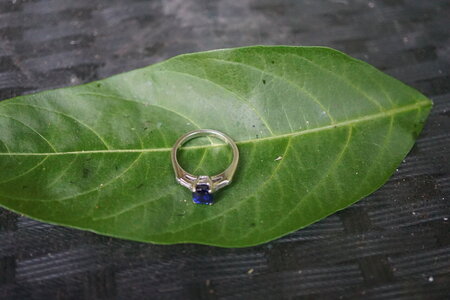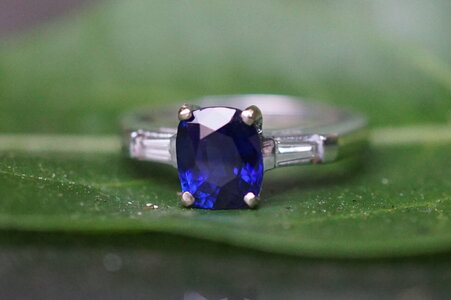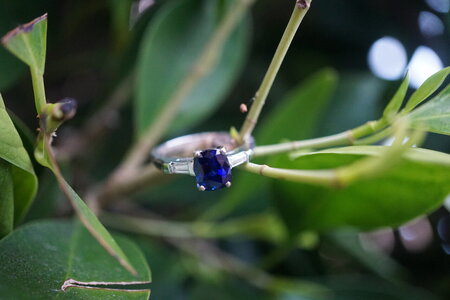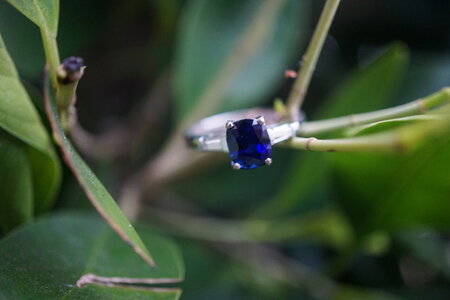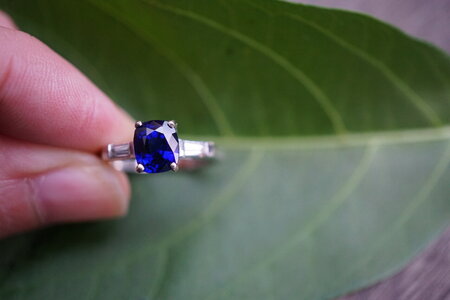 2) 4.9mm of electric blue heat only sapphire pair from Sri Lanka
vendor at show inside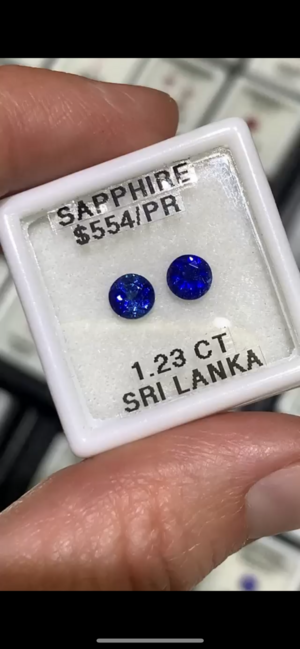 Mine outside in bright sun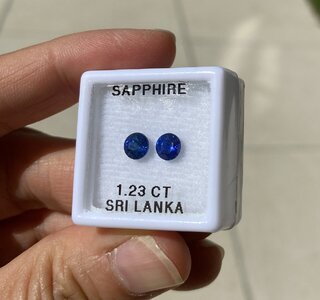 3) 4.3mm of royal blue heat only sapphire pair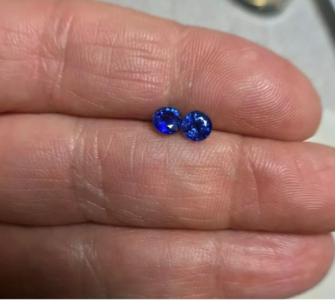 Last edited: