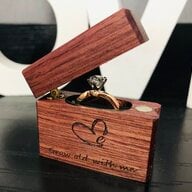 Joined

Jun 23, 2018
Messages

453
Wanna share my first experience attending a gem show, just now. It's a show in Hong Kong, And although it's said to be an international one, I didn't find many overseas vendors, neither on the participant list or in the venue. I though found many local jewellery companies operated by Indian jewellers.

TBH, I was not seriously considering buying, but rather to experience how it works in such a exhibition. I tried to look for pink stones as I always wanted, either spinel or sapphire, but could hardly find many with good colours for sapphires, and couldn't even locate any spinels. It could be due to the fact that today's the last day of the show may be, but could also be my lack of experience on how to locate them.

It's noted that some people did bring their loupe for their hunt, may be I should if I had any particular gem to look for. But as a normal consumer, it might still be hard to seriously evaluate gemstones during the show, considering the lighting there, any share on such skills would be welcomed.