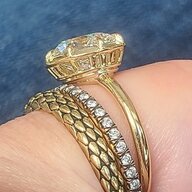 Joined

Apr 20, 2017
Messages

2,411
I smashed my finger about a week ago in a garage door. Needless to say, it hurt like hell. My youngest heard words I hope she doesn't hear very often!

Anyway, my nail is completey detached from the bed except on the sides. I thought it would be ok but now I think I need to have it removed. It is getting gross and dirty and I am too chicken to really clean it. It is only going to get worse so I am having it removed.

Anyone have any advice? Is it horrible?