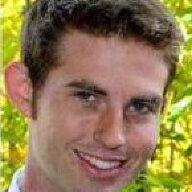 Joined

Aug 31, 2016
Messages

4
Let me start by giving thanks and apologies. This is a wonderful site and forum, I wish I had found it earlier. I apologize if this is the wrong place to post this, as I am very new and looked around, but am not sure if I'm in the right place.

I'm looking for a round diamond with an Ideal/EXCELLENT cut (just learned about the HCA and would like it to be under 2), SI2+ (nothing visible on the "top" with the naked eye - I plan to put it in a halo setting), I+ color and at least 1 ct.

Budget, would like to be ~$6,000 which I'm learning may not be enough, could potentially go up to $7k.

Planning on proposing with it in a solitaire setting and then letting her pick out/design whatever setting she likes. I personally like the halo setting which may give options to some stones with visible marks on the bottom half, that may be hidden by the setting.

Please let me know if you need any more info from me. I'm very inexperienced but have learned a lot in the last week of my browsing.