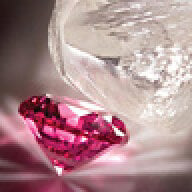 Joined

Oct 17, 2008
Messages

1,069
It seems everyday, people around me are falling victim to the credit crunch. It''s finally catching up with us now too.

My FI found out a couple of weeks ago that all employees within his company (mobile phone sales) are losing 16% of their hours due to the current econoic climate and the struggles facing seemingly every company right now.

When he first started at the company almost 5 years ago he was in a great position. The basic salary was decent enough for him at the time and the bonus was a great sales incentive. He could double his wage most months through the bonus scheme.

However, with this 16% cut in hours, his basic salary is going to be LESS than mine.

Now my salry is shocking. I earn on a pro-rata basis. Even though I work full time I am only paid for the weeks of the year that I work...and being that I work in a school, I get 13 weeks holiday a year. 4 of them are paid, the rest are not. So I lose a lot of my actual full salary.

We have had an arrangement for years to manage our finances fairly and somewhat proportionately to our respective earnings. We have been talking recently, due to the fact we will be married ths year and have decided to pool all our money into our joint account to cover all our expenses and to have a "pocket money" allowance individually.

I am just concerned that now we will be earning even less than our only just comfortable income, that we will fnd the next few months a major struggle.

Has anyone else found themselves in this position? How have you handled it?