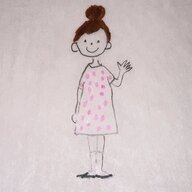 Joined

Feb 2, 2016
Messages

8,960
I'm embarking on becoming a homeschool parent after doing remote learning last year and after reviewing the reopening plan for this year. This is something I said I never wanted to become, mostly because I was afraid of failing and doubted my abilities.

Recently I had coffee with a teacher friend of mine, she encouraged me to reconsider public school, she also happens to be a public school teacher! So I told her that I wasn't sure I could do it, I didn't attend college so how could I teach a child?

"You are very bright, you can do this if you want to".

Her words changed everything, I am scared, but fear be damned as I believe wholeheartedly this will be the best thing for him.

I'm curious if anyone here became something they never thought they would? What changed your outlook? Did you consider yourself successful in the end?