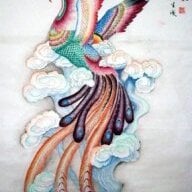 Joined

Jul 31, 2014
Messages

16,031
Since I unexpectedly was able to buy a 5-stone royal asscher ring, I am likely going to go a different direction with my octavia setting. Putting out feelers for these two RA stones.

Purchased in August, 2022 and never set or worn. Bought from RA directly (happy to send correspondence from RA to interested buyers).

0.55 and 0.54, both I/SI1. GIA certs attached (with some of the number redacted for security/privacy purposes). Mike Asscher inspected both IRL to make sure the one with the cloud as an inclusion wasn't hazy/milky.


I paid ~2800 including shipping. Asking ~2300 including shipping within the USA.


Pics of the 2 stones and my octavia (not for sale) are here:
Happy to take more pics for interested folks!