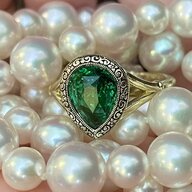 Joined

Mar 2, 2009
Messages

11,508
Big shout out to
@molinePDG
for sourcing this gorgeous Tahitian for me to compliment my Handama/ten-nyo Akoya bracelet as an accent pearl that ties it together with my Tahitians MoP pendant.
I asked Andrew how he would describe the color so I can work on learning the lingo. It's like colored gems all over again. Here was the answer: "
Well. Description is a tough one . Tahitians are so colorful that is hard to categorize each and every shade. First, I would categorize that pearl as fancy color (as opposed to a solid gray or beige or something), and peacock is a subset of fancy color as is this particular color.
To make it most specific I would say fancy color, green peacock (sunset) with copper/bronze overtones"
Some pics of the unpacking and loose pearl!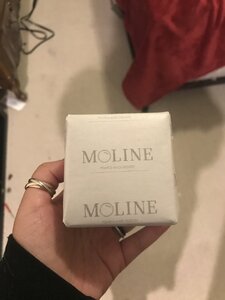 Last edited: