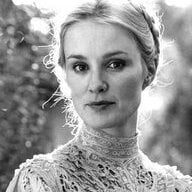 Joined

Apr 29, 2019
Messages

3,606
A few weeks ago I purchased a pre-loved Fabergé Egg Pendant. It is 18K rose gold, diamonds and enamel.
It was part impulse buy, part practical purchase (I don't have a pendant necklace and really need one for Zoom meetings!) and part a marker of a big event in my life. I was recently appointed to the Board of Directors of a major American art organization. Its a big deal in my field and I wanted to mark this accomplishment with something pretty that I will wear and love for many years to come.
I bought the necklace off TheRealReal and it took a really long time to arrive!!! At first I was disappointed when I saw it because I was expecting it to be larger than it is. However, I decided to wear it for a day (tags and all) before deciding if I wanted to return it.
I ended up falling in love with it! I adore the soft rosy colors in both the egg and the chain. It is rose gold (even though TheRealReal said it was yellow gold.) I prefer rose gold, so that was a happy surprise! I wear a lot of peachy pink colors and this necklace looks lovely with a big part of my wardrobe.
Yay!
Here it is, the "Palais Tsarskoye Selo Pendant":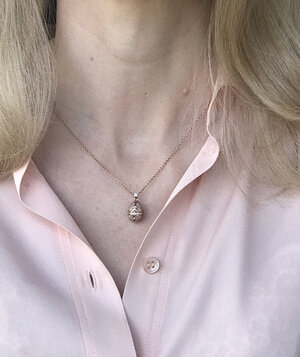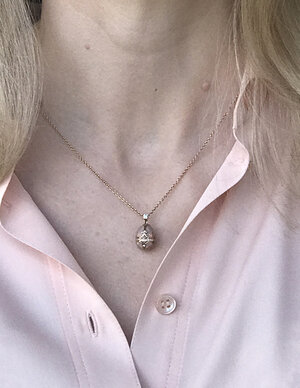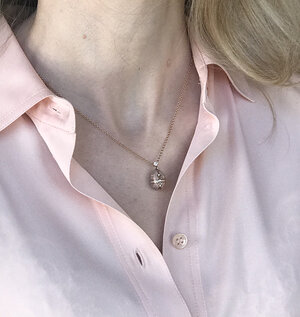 Last edited: