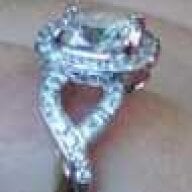 Joined

Feb 18, 2007
Messages

1,052
Let me start by saying I hardly ever go to the post office. I get confused with all their copies and slips and what you fill out for this and that service. Goodness knows I wouldn''t attempt to use one of their machines, so, I tend to just go to the counter and tell them what I want and they help me.

So...I went on my lunch hour to the post office to mail a package for my bf. Very busy--14 people in front of me…really, I counted. Line was moving very slow. After 15 minutes, one of the managers asked if anyone was sending a package and paying with debit or credit. I raised my hand. He said, "You can use our automated machine. I''ll walk you through it." I told him I had a lot of questions about how to send the package and he assured me he would walk me through all my questions.

Ok...I get out of line, which is all the way out the front door by now, and walk over to the machine. The first thing I tell him is I need $10,000 worth of insurance on the package. He says sorry, he can''t do that with the automated machine. I fully expect him to say , "Ha Ha, just kidding!" Then I realize he is not kidding. I try to catch him on fire with only the glare of my eyes. I tell him I am so mad at him right now. He says he is sorry and I can get back in line. I look at the very long line and look back at him. He says he would put me back in my same spot...he would do that for me. I told him what he was going to do for me was make a lot of people in line very mad at me. I tell him I made it clear I had a lot of questions. He says he''s sorry and he should have found out what my questions were ahead of time. I agree with him. I tell him I just want to leave and will come back.
Although all this was done in a very calm, quiet tone I thought I would surely blow the barrette right out of my hair.