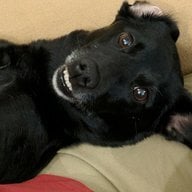 Joined

Sep 1, 2009
Messages

9,349
Went to a family event today and was told about a litter of kittens. Stray/feral. The neighbors are upset by them. Would rather they be dead than where they are.
So.... We got a safe live trap and a carrier. Have four caught safely and working on #5 now. They are coming home with me tonight and I am scrambling to coordinate with some great no kill rescue groups to find a foster home until they can be adopted.
Maybe 6 weeks?
WooHoooo!!!! Just got the last one!!!