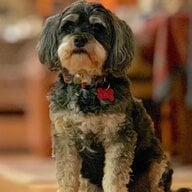 Joined

Jul 20, 2012
Messages

1,907

Hi Everybody! Hope everyone is doing well in these unprecedented times.
Have decided to reset my eternity band. The stones ALWAYS loosen up after period of time. And I'm not talking a stretch of time between bench visits--its a consistent--every 6 months or so--problem. I only wear my nice rings out of the house, so no house work, gardening type wear--the only thing I wear when home is a band. And I'm retired, so its not like I am wearing this ring constantly. And even with that kind of care, the stones still loosen up, considerably so.
It's currently a plat. shared prong, basket setting with rounds. Everything was sourced from WF including the setting, & I have been discussing the reset with them. Here is the current setting: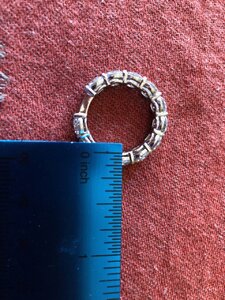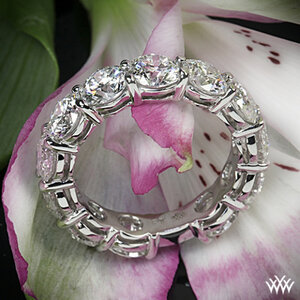 I'm wondering if anyone can comment on a solution for this problem? I asked WF & they advised a 4 prong setting would help. They also sent an image of another setting they created for .5 sized oval stones, mine are .5 round stones. Here is the WF image showing the prong build they suggested. In my reset, I want to maintain the basket setting (not the U shaped basket as seen in the image) including a bar to protect the gallery.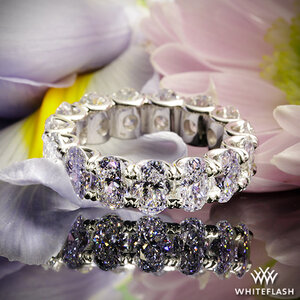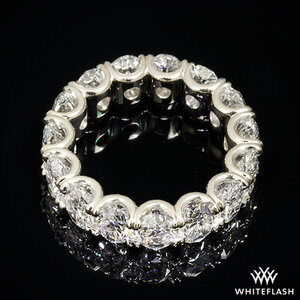 Here's my concern & question: the prongs in the oval setting look like one prong gently split into two at the top of the prong, to secure each stone. Will the fact that this is essentially one prong at the base of the prong make a diffence in the security of the stones? Should each stone have 4 separate & individual pongs? I just don't have any experience with this type of dilemma. Since a shared prong affects 2 stones, my thinking is 4 individual prongs per stone would be more secure. To the experts out there, does this makes sense, or is there another solution I haven't thought of??
If anyone has any images of a 4 prong eternity setting to share, that would be great too....many thanks in advance.
And Jack says 'Hello'!
(getting his April COVID haircut)