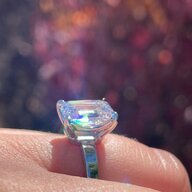 Joined

Apr 9, 2016
Messages

491
Hi everyone!
So, I am finally going to be setting my 3ct emerald cut in the next month or so (F color, VS2), and I would really appreciate some input on the setting!
First, here are a couple pics of the stone in a ring holder for reference - before kids my finger was a size 5.75, now it is more like a 6.5: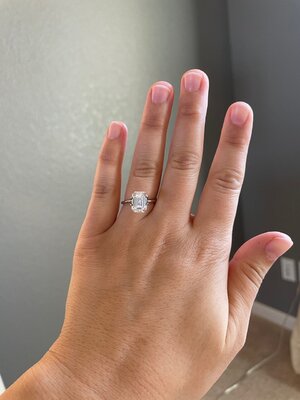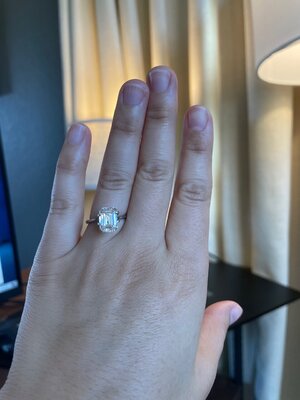 Maytal Hannah is going to be doing the setting and I've decided on platinum. I'd like to do a solitaire setting that has an architectural vibe since this is a step cut, so I'm thinking a shank shape that is more angular like this one: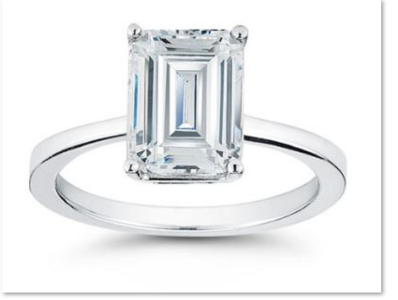 But with a slight reverse taper and claw prongs. I don't think I want cathedral arms. Where I'm really struggling is to figure out what to do with the basket/head of the ring- I initially had the idea of putting little baguettes into the basket, but it sounds like my diamond isn't going to be big enough to make that work without making the basket really bulky. Has anyone seen any cool solitaire settings they like?? If I have to go with a standard basket that is fine, but was hoping there might be some way I could make this more unique...
Part of the problem is that the inspiration settings I love, like the Steven Kirsch one below, don't really go with the angular EC vibe, right? I love swoopy baskets, but I don't think those really fit with my stone: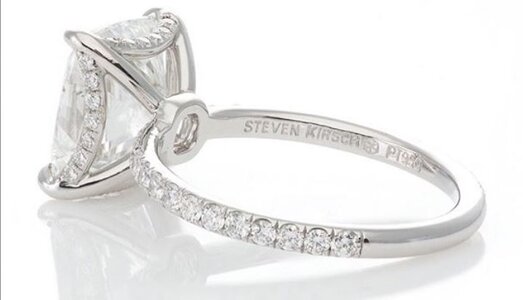 Anyway, sorry for the long post! Any and all design ideas or thoughts are super welcome - even if not a solitaire. I seriously contemplated doing a subtle version of a mixed cut ring - e.g. incorporating a small pear or cushion into the design - but since this is my e-ring I think I should probably leave that idea for a RHR (but I might change my mind haha).
Thank you in advance!!