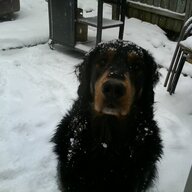 Joined

Dec 25, 2011
Messages

158
Long & short of it, it is an old piece. Pretty ring, 2 diamonds. I asked seller questions & issues were not disclosed, but they had 14 returns if unhappy. They came down in their ask price for me, which was still more than I would have paid if purchasing for myself, but hubby isn't as nit-picky,
If the issues would have been disclosed, and I DID ask, I would have had a different type of choice, & the seller knew it, but, what I am not sure of now is if I in fact even got a FAIR deal, or how I should go about my contact with the seller at this point.
*I know buying on ebay is a risk,
This wasn't a huge purchase $$ wise, but it was $550, AND my Valentines day gift, which didn't come easy, cuz hubby purchased me some other piece of jewelry that I had to figure out how to tell him it HAD to go back (new, from amazon, poorly made in china & over priced-marketed to men for valentines day...) And well, this ring cost more than twice as much, and here I am possibly going to return, because well, I am P*ssd off.
Trying real HARD not to seem like a picky B, but it's jewelry & I AM picky B about it!
The biggest things people selling vintage jewelry on ebay seem to not disclose is chips.
I expected the girdle might be flea bitten, & it's old, so I was prepared to accept that to some extent.
What wasn't disclosed is either a chip or some type of cavity/indented natural on the top part. It is NOT easy to see in pics, you can see if you look closely with the naked eye, however you can also feel it easily. Seller *SHOULD* have disclosed,
I get a piece is worth whatever it is worth to a person, but I feel like they played a game with me. 2 of these were on ebay, I inquired about both because they looked the same but had 2 different total carat weights. After a couple of messages back/forth, they said 1 of the auctions was listed twice & they removed 1. I really wanted the ring obviously, so I kept at it. The seller appears to be a pawn shop, but they also do sizing, so there IS a jeweler involved somewhere. Anyway....
Be it chip/indented natural/cavity -what ever it is is there clearly. My concern is that it might affect the integrity of the stone & since I can't flip this sucker over to fully inspect, & since I am not an experienced jeweler or gemologist, I cannot tell if there is any crack or anything, I can take more pics with hubby's phone when he gets home if you need them. Right now, I'm asking for some eagle eyes from you gals here who love the old cuts despite the funkiness of the girdles.
Believe it or not, all of the bumps/bruises doesn't seem to affect the performance of the ring. You wouldn't believe the waxy glue like gunk I removed from the ring, but these little old diamonds spit fire like crazy. I have zero issues with the color-what I am trying to figure out is do I return & get refund, do I even try to correspond with the seller.
I'm on the fence truly, with this ring in my face. I feel hubby overpaid due to the issue not disclosed-it was not listed in the despription, but I inquired specifically about chips. But it is SOOOOO pretty, & if the chip/flaw doesn't affect the integrity of the stone, I *might* keep it because it doesn't affect the performance of the piece....
Attached is the pic of whatever it is chip or whatever-it is the squiggly lines on the top diamond (darker diamond)-at the junction of 2 sides & the table (don't know my terms all that well)
If you want more pics let me know what you want & I will try to take them.
View attachment 925678