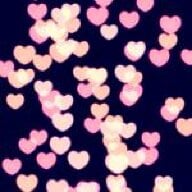 Joined

Nov 19, 2007
Messages

4,487
Why does it still happen so frequently? Why are penalties not more severe?

I just read a news article regarding two young children who were killed in a presumed-DUI accident. The other driver fled the scene, so I do not know what evidence they have in this regard, just that it is suspected he was drunk. He did not have a license, anyway, and two arrests for DUIs in the past. First offense 30 days incarceration, $500 fine. Second offense 30 days incarceration, $500 fine. Third offense (on record) would be the accident referenced above.

This happens time and time again. I honestly don't know why there are not more severe penalties, or if it would even make a difference if there were. I'm actually surprised this guy had to do any jail time. I've heard of people walking out after first offenses, just paying fines. Licenses are suspended, except for driving to and from work.

When they used to publish arrests in our local paper, it was inevitably 80% or so DUI arrests.

Will this ever change?