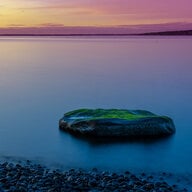 Joined

Jun 27, 2006
Messages

1,526
I was all set to order my dream dress - Jim Hjelm #8663. I saw it first at a bridal store and was ready to pay the full retail price, but I stopped short of ordering it because the salesperson was obnoxious. Then I found it at Pearl''s Place for $700 cheaper, and I was psyched. I just wanted to try it on once again to make sure about the size and color, so I went to another bridal store and asked to try it on. I still loved it, but then the saleslady brought out another dress - Jim Hjelm #8662. I love it maybe 95% as much, but it''s another $700 cheaper than #8663!

Now I can''t decide. Both dresses are flattering, but I''ve been imagining myself in the first dress for a while now, and I think they are very different styles. So yesterday at Borders, I grabbed that huge "Knot dress" magazine and flipped through it. I showed fiance a bunch of dress comparisons - "do you like this one better, or this one better?". He overwhelmingly preferred strapless styles over ones with straps. And in a direct comparison of the two (though he didn''t know these were the actual two I was thinking of), he said he liked the second better. But he said he thought I''d look good in any of them, so I don''t know how much I should consider his opinion.

8663 pros:
-My "dream dress"
-lace train
-more "different" than usual strapless styles
-more beautiful back

8663 cons:
-$700 more expensive

8662 pros:
-perhaps more flattering in the bust
-could wear lace edged veil
-$700 cheaper - could buy engagement pics AND designer shoes with that money. Or 70% of a photobooth for the reception
-maybe fiance likes it better?

8662 cons:
-more "typical"
-not as much lace
-chapel train - maybe too long for my outdoor garden ceremony?

Which dress would you choose?