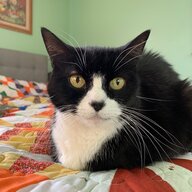 Joined

Aug 14, 2018
Messages

763
I've been spending too much time gazing at old mine stones as I would love to have one in my collection
They are so romantic to me and I don't mind the warmer tones that come with them. I have some pics with specs and pricing for three - just wanted some thoughts. Are there any ideas on where you like to purchase your vintage items? Treasurly by Dima seems to have some lovely things and two out of there are from there. This one here
is 2.09 The diamond measures 8.11mm x 7.9mm with a depth of 4.78mm. VS1 N and asking $6300. There is a chip in the stone; you can see it and he said they actually removed the center and are recutting which will bring the stone down to 2.0; if I wanted to purchase as is they would set it under the prong he said.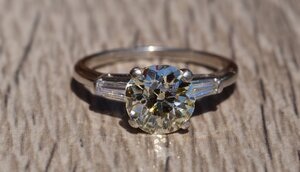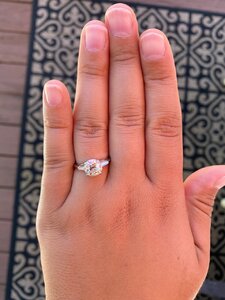 This one is 1.23CT SI1 clarity L-M color. 7x6.9x3.8 and price is $5900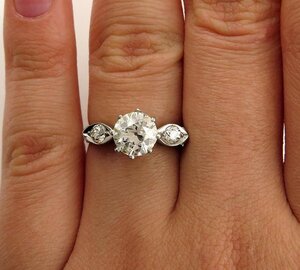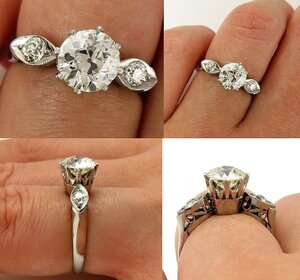 And this one - which I think is probably my fave (surprise, and the most expensive) is Edwardian and is 1.95CT GIA Certified M color, VS2 7.61-7.80x5.16 mm.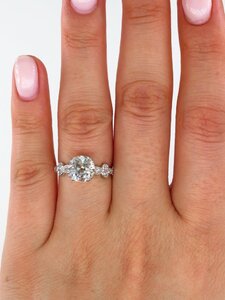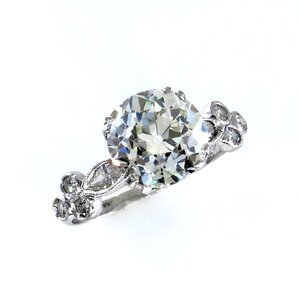 Some of my thoughts are the first one is in a more contemporary setting despite being an old diamond; not sure how I feel about that. But it looks lovely. Worried about the chip as well. As for the third Edwardian one, it doesn't look much larger than the second one given that it's much bigger! So the higher price for bigger stone might not "show" as a bigger stone; of course I know the steeper price also has to do with GIA, clarity, and period. Anyway just curious to know what you think!