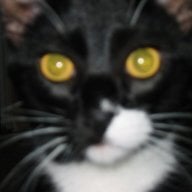 Joined

Jul 2, 2008
Messages

1,667
Hey DG, I''ve got a Tiffany question for you.
My best friend is getting married in June (I''m the MOH) and I want to buy her at least one gift that would be sentimental and not just something on her registry. Her birthstone is Amethyst and her fave color is purple. I''m eyeing the amethyst pendant you bought yourself for Christmas. Do you like it? Do you LOVE it? I was looking at the pics from your old thread and it''s just gorgeous, but I thought I''d get your opinion now that you''ve had it for a few months. Do you wear it often? Are there any other pieces you''d suggest that would be special? You are, after all, our resident T&Co expert.

Thanks in advance!!!