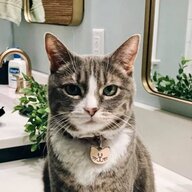 Joined

Jan 27, 2008
Messages

323
I have been casually considering adding a pair of somewhat simple pearl earrings to my earring wardrobe. Not as simple as basic studs but still something that can be worn everyday. And due to freshly re-pierced ears after surgical repair I have realized that I do better with earrings that have a straight post.
I was reading some posts and happened upon this picture from
@icy_jade
. The style of these really spoke to me although I will be going with all white pearls. I especially liked the fact that the bottom pearl did not have a cup-style attachment. It streamlines the look in my opinion. I started searching for earrings like this and found the attached pair from Pearl Paradise. Do these seem like a good option and does the price seem fair? I think I'd prefer to avoid going the custom route so if are there any suggestions for other vendors who might have something in this style I'd really appreciate it. Thanks for your thoughts.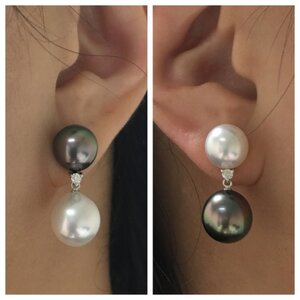 Our Gemini Collection earrings have a naturally elegant feel with their two pairs of perfectly round pearls, conjoined by brilliantly sparkling round diamonds. You can feel a soft and balanced attraction about them, making them easy to fall in love with. The 14K gold settings are adorned with...
www.pearlparadise.com