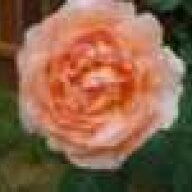 Joined

Jun 25, 2007
Messages

3,160
My brother and his family are on vacation for a week and we're sitting for their 5 year old Basset Hound. Geesh! So much harder than I thought! Not all dogs are the same...obviously. I just didn't realize how in tune I was to my own dog's habits, wants and needs. Walter, my brother's dog, peed on the floor twice - but that was in the first day and hasn't since (it's day 3) so I think he was just nervous. He barks like clock work at 6:30 am and we don't know why. We let him out, we fed him, we demanded he go back on his bed and nothing worked. DH took both dogs for a walk for about 20 minutes. It was 90 degrees so my dog takes it easy. Not Walter! He was moving and shaking the entire walk. Then panted so fast, I thought he was going to explode. He also follows me everywhere...so closely that he's stepping on my heels/back of my flip flops. And he eats bathroom trash. And tries to escape every time you open the door. He doesn't respond to any of the same commands as Hollis so I'm trying to get him on his bed, or to back away from the door or out of the kitchen while we eat and I don't know what to say. Every command I try is met with a blank stare.

The good news is he's really sweet and the dogs get along really well. DH and I joke that we'll totally have this down...right before my brother picks Walter up and takes him home.
To any of you that foster or rescue...kudos to you!!!