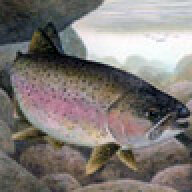 Joined

Dec 2, 2005
Messages

2,105
I don''t know if anyone is interested, but I just started MC on his new diet. It''s home-cooked because I only get sporadic kitten food here, and it''s not great quality when I do.

However, after his reaction I may keep him on it in the US! He adores this food, he seems more enegetic, his poop smells less, etc....AND I feel good knowing exactly what''s in it. It'' s a bit of trouble, but considering how expensive wellness/innova evo are, it''s less expensive for me. Obviously there is a lot of hygienic considerations that go into this--I never leave his food out more than 20-30 mins, then I throw any uneaten out. His bowl gets very well washed after every meal, etc.

The recipie (had a vet or two look it over for me)

1400 grams [3 pounds] raw muscle meat (i.e., meat from chicken thighs and drumsticks or turkey or rabbit)
400 grams [14 oz] raw heart, ideally from the same animal (if no heart is available, substitute with 4000 mg Taurine)
200 grams [7 oz] raw liver, ideally from the same animal (if you can''t find appropriate liver, you can substitute 40,000 IU of Vitamin A and 1600 IU of Vitamin D--but try to use real liver instead of substitutes)
16 oz [2 cups] water
4 tablespoons bonemeal (the kind intended for human consumption--not the type used for gardening)
2 tablespoons unflavored gelatin
4 raw egg yolks
4000 mg salmon oil (I use the Fish Oil from whole foods, it has just as much O-3)
800 IU Vitamin E
200 mg Vitamin B complex
1/2 teaspoon of kelp and 1/2 teaspoon of dulse
4 tsp. psyllium husk powder


My major addition to this diet is that I blanch the meat in water brought to rolling boil for 1-2 minutes to ensure I''ve killed any surface bacteria or parasites.


MC is a little strange with this food though! He growls while he eats it. Like, he extracts a nice hunk of meat, and growls firmly at it, and god forbid I try to take it away and put it back in his dish!!! (we had several disagreements about this yesterday....he tried to drop a chunk of meat in my shoe and really didn''t want me to take it away from him. Finally got him by the scruff, took the meat, rinsed it off, tore it in half, and fed it to him by hand so he learned not to be as bitey-possessive. He also shows a disturbing confusion --raw chicken chunk=! mouse.....it''s not alive kitty, don''t play with it for god''s sake...