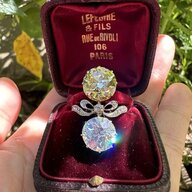 Joined

Feb 12, 2018
Messages

2,169
Ever since I joined PS, I find myself noticing details that I probably wouldn't have before I joined. I get emails from a very high end online retailer, and the jewelry they sell drives me nuts! It's such poor quality for exorbitant sums.
Take this emerald solitaire, for example. It's 3.82ct for $10,000, which makes it about $2,600/ct for an uncerted stone with unknown treatments and far-from-ideal color.
Then there's the uneven prong work: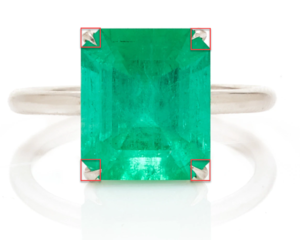 Poorly finished gallery: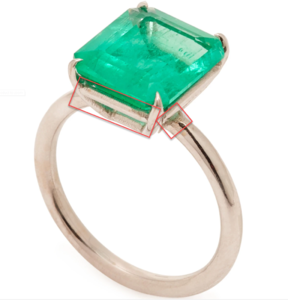 This whole back is just a mess!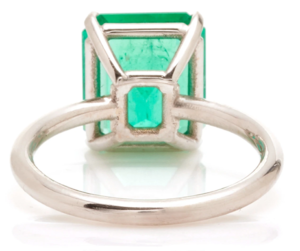 Thanks to PS, I know if I wanted something like this, I could drop $2,550 on this 3ct Colombian at Master Cut Gems, have the setting custom made, and I'd probably spend closer to $3,500.

it's like once you learn to see this stuff, you can't un-see it!