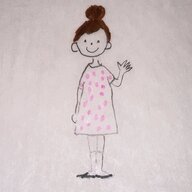 Joined

Feb 2, 2016
Messages

7,047
since then I admire it at least a few times a day everyday. If my rings are looking especially sparkly, I might snap a few pics with my IPhone.
There was one day the sun was hitting it just so that all these reflective sparkles showed up on the wall so I had to take a picture. Is this totally bizarre? Granted I have pictures of my kids, pets, other random things but then there will be a bunch of ring pictures.
Do you take pictures of your jewels or catch yourself glancing or admiring during the day? Share some pics if you have them.