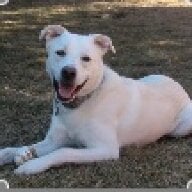 Joined

Oct 11, 2008
Messages

1,878
I''m quite curious about this topic... Oral hygiene!

So, how well do you take care of your mouth/teeth. REALLY. Be honest! What''s your daily routine? How often do you go to the dentist? Do you "improve" your oral care right before a trip to the dentist''s office? Tell the truth. I won''t judge

I used to be so-so at taking care of my teeth. I brushed at least once a day, generally twice... But if I forgot before bed, I didn''t quite mind. Rarely used mouth wash. I hardly ever flossed (unless I had a dentist appointment coming up)... And for the most part, I went to the dentist every 6 months.
In August 2007, however, I got braces

and since then, my routine is a tooootally different ball game. Brush 3 times a day, floss twice a day, mouth wash & flouride rinse, use "soft-picks" for gum stimulation/blood flow, and use a pick-tool to remove any plaque buildup along my gumline. Still see the dentist every 6 months, and the ortho every 2-4 weeks (nearing the end of my treatment!!!)
I plan to keep up the more rigorous routine after the braces are removed. I didn''t do it before because I didn''t care.. and figured it was time consuming. My first orthodontist instilled the fear of white spots and horrid damage to my teeth if I didn''t clean them uber-well, so I just became accustomed to the flossing, etc... And if I can floss a fully-braced mouth in 2-3 minutes, I''ll be able to floss sans-braces in... like... 30 seconds

I''ll probably cut the brushing down to 2xday, as I''ve heard that over-brushing is bad for teeth... I''ll probably just rinse with water and do a quick floss in the middle of the day/post-lunch.
So spill it.... What''s your daily oral-hygiene routine???