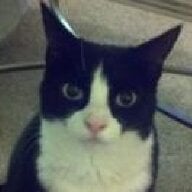 Joined

Aug 8, 2005
Messages

40,225
So, what are your thoughts on re-gifting?

I mean... if it's something I think is nice, just not to my personal taste and I can't return it... I do it.

If it's something I'd never in a million years buy? I offer it to people honestly (telling them it was a gift and that I don't have any use or desire for it) or donate it.

But I don't think 're-gifting' is inherently bad. John however abhors it. He doesn't at all mind the "Hey I got this as a gift and don't want it, do you"... cause it's not gifting. But actually gifting something again gives him hives.