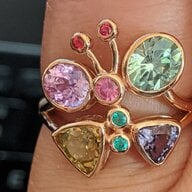 Joined

May 13, 2018
Messages

3,964
Yes, if they send out ballots to non US citizens and the dead.
I don't see how it could possibly be worse than stuffing ballot boxes (Russia) or only allowing the super-elite (around 300 or so) CCP members to vote out of a population of over a billion people (China).
Either Trump really believes in what he said (in which case his judgment seems to be impaired), or he's just using this rhetoric without believing in it (in which case he's a self-serving big fat liar).