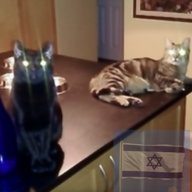 Joined

Jun 8, 2008
Messages

47,544
Speaking about vaccines for the moment.
"
Our key finding is that, in countries where trust in science is high, people are also more confident about vaccination.
"
Trust in science is important for vaccine confidence, and this is true for countries as well as individuals. Sturgis et al. find that confidence in vaccination is higher in countries where people agree that scientists are trustworthy.
www.nature.com
Cornell immunology experts answered common questions about vaccines during a virtual Q&A-style panel discussion, The Science Behind COVID-19 Vaccines.
news.cornell.edu
Snip..."
COVID-19 vaccines, proven to be extremely safe, are effective at protecting the public in two ways: They shield most individuals from getting sick; and they reduce the chance that people will transmit the virus to others.

Vaccines, she said, contain "a small portion of the virus, or a protein from that virus, or the machinery to help make that protein in our own bodies." Once introduced, vaccines activate the immune system to create a memory of these elements of the virus, so inoculated people who encounter the virus again respond quickly and are protected from getting sick, Fowell said.
"
So what say you?
Do you believe in the science behind vaccines?
Or do you not trust it?
Do you believe vaccines are one of the greatest inventions in history?
I do.
Why do I believe in the science behind vaccines? Why do I believe in vaccines?
Because-
Vaccines wipe out deadly diseases.
Vaccines save millions of lives across the globe every year.
Vaccines prevent certain chronic diseases including certain cancers.
Measles, smallpox, HPV, Hepatitis B etc.
Vaccines save billions of dollars per year.
Prevention of disease is better/easier/less expensive (not to mention life saving) than treating disease.
Please share your thoughts.
I especially would appreciate those who don't believe in vaccines to share their thoughts.
I truly want to understand why you don't trust or believe in the safety or efficacy of vaccines. Especially for Covid.
Thank you.