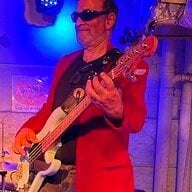 Joined

Jan 7, 2009
Messages

9,139
An interesting discussion developed in another thread.
Common sense would dictate depth and spread are closely related- and in fact they are.
But what about anomalies?
Are shallow stones always "flat" looking?
Are deep stones always dark in the middle?
The answer to both hypothetical questions is no.
Here's a few plots that show how an open culet, and/or different placement of the girdle affect PA/CA. This shows that depth percentage is not always providing the results we expect.
Below, a more shallow antique style- smaller culet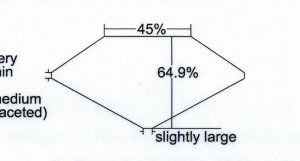 Below a deeper antique style- large culet- we can see that if we extended the pavilion to close the culet the stone would be 10-20% deeper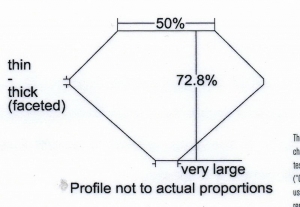 Below a more "traditional" girdle placement on a radiant cut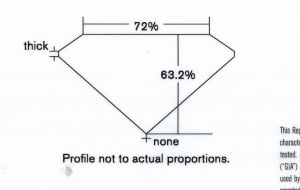 These three plots help illustrate how depth percentage does not always follow a logical progression related to spread.