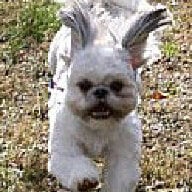 Joined

Jun 30, 2010
Messages

717
Hi everyone,
I'm not ready to have kids yet - my fiance and just got engaged a little under a month ago. I'm already worried, though! I definitely look forward to when we can try for children, and then hopefully bring our own little bundle of joy into the world. Don't get me wrong, because I'm definitely enjoying life before children, but it's difficult to not think about it, especially with so many of my friends having kids around this time.
I know that it will be such a magical time for us, but I'm scared. Honestly, labor looks soooo scary and painful. I am very petite, too, which makes it even scarier. I am 5'0" tall, and just all-around small. On the other hand, my fiance is about 6' tall, and he is large-boned. Is it more likely that I will have issues, as opposed to another woman with a larger frame?
I'm definitely very worried about the labor, but also about the pregnancy itself. I have one friend who is in the hospital because her water broke early (she isn't even 30 weeks pregnant yet). I don't want for that to happen to me! She already has one child, and I believe that pregnancy was normal, with no complications.
Also - this is extremely sad - but another friend of mine just lost her baby at 28 weeks. We aren't super close, so I don't know the details - just that she had cramps and went to the hospital, and gave birth to a stillborn baby. She already has two children, and one of them has severe heart defects. It's so heartbreaking.
Neither of the friends that I mentioned are particularly small; they are both in the average range. But, are complications more likely to happen to a petite woman? Or is it just as likely for me to have a completely normal, healthy pregnancy as anyone else?
Thanks so much for the help and advice.